IMPORTANT REMINDER!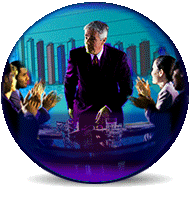 Please read this PREREQUISITE before paying for registration! Your payment is non-refundable and you need to take responsibility yourself.
You MUST fulfil the following requirements before you hit the payment button or you will NOT be admitted into the Pitch Room.
Qualifying Requirements for TVoP Elevator Pitch Registrations:-
Attended TVoP sanctioned Business Plan Workshops that appeared on the 'TVoP Seminars and Workshops' page in TVoP website only and NOT from any other website outside! Only payments that are processed through the link provided on the TVoP website is accepted.
If you are a seasoned entrepreneur who have a professionally written Business Plan already, you can be exempted from attending our workshop but need to add $50 to the $100 basic entry fee.
Please DO NOT keep writing in to ask for confirmation of registration and asking for instructions after writing in just the one time to say you've paid for the date you've chosen to do your Pitch. To keep replying you will slow us down tremendously!! We know what to do.
Although we are opening the Pitch Room every Sunday now due to overwhelming response, we are also able to take in 'spill overs' the very next day. Be patient awaiting our day-before instructions closer to your turn. DO NOT keep writing in impatiently insisting for instructions right away!! This is a voluntary service, none of us in TVoP are salaried!
To make sure you have the right presentation skills to make it through the criteria for funding, it will be advisable (not compulsory) to take our  TVoP 'Pitch Presentation Skills' workshop too, to enhance your own knowledge & experience, and even if you have taken our Business Plan class, this will be added confidence as it'll help you present yourself better to stand out from the crowd.
Make sure you rehearse your presentation well prior to entering the Pitch Room.
We are a big user of the online meeting facility www.Zoom.us, the #1 Web and Video Conferencing Service. To avoid wasting time with technical issues, PLEASE master the excellent features the communication medium that Zoom offers to drive your communication well. DO NOT come into the Pitch Room expecting us to help you with technical problems, we will immediately ask you to go back to complete your preparation and ask for the next person.