Important Notice
This 'take-action' web page has finally been revamped to serve the new unfolding purposes to reflect truly the new directions of TVoP, facilitating other associated initiatives towards our collective efforts in freeing humanity.
FESIG Workshop Every Monday is launched and there's a minimal monthly subscription of only 30 GBP. Please write to Crystal to register and make arrangements for payment on its monthly subscription. As for the other events, you will have to write admin@truevisionofpeace.com to request for the workshop/seminar, and once a quorum is reached, you will be given a date at least a few days in advance so you may make payment to join the class.
A series of workshops, meetings and services are being designed in alignment with our objectives. TVoP supports FESIG in freeing humanity from 'slavery' just as its scientific community worldwide are urged to teach, share skills & knowledge of the free energy or alternative energy advancements, TVoP opens up a facilitation for this initiative, the Free Energy Special Interest Group, FESIG. FESIG has its beginnings, based in a South London (UK) Trust, to spread teachings to the community to make their own Free Energy devices for their homes, and to heal themselves and help others too. FESIG's secondary objective is to build skills, nurture a career in manufacturing, spin offs in cottage industries in the community, creating employment. A sure-fire way of uniting all creeds and races, towards unity, peace and harmony working together for freedom and the betterment of humankind.
These FESIG Workshops and Services will be available through TVoP's facilitation.
Scroll down for details and the program schedule.
---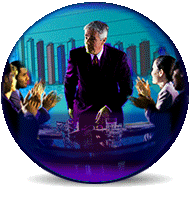 FESIG offers a service for you to present evidence of your personal attempts and testimony to the Funding Committee upon your success in making and completing your free energy tech device and using it beneficially. "Here's My Success with FESIG Tech"!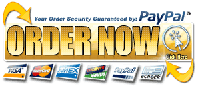 With just a token of £100 production and processing fee (Please understand that this is only a fraction of what is needed outside to pay for the technical team (video producer, technician and webmaster) to interview, record, produce, process and prepare for submission to the Funding Committee. This way, you'll get recognition to 'qualify' as a worthy project initiator member, which might, to start off with, give you a chance of an opportunity to be taken in as an employee, partner, or be absorbed into the many spin-off areas of participation in this exploding worldwide phenomenon! FESIG will reach out to the many departments and manufacturing concerns on your behalf to facilitate that opportunity if that's what you choose within a reasonable energy exchange arrangement agreed upon later.

Once this is done, and you may want to take it further, step up to the platform to 'present your project'. FESIG will undertake to do a short 5-min CV Video Interview of you to submit to the listed manufacturing concerns or the relevant Institutes and Foundations of your choice to help you secure a career. FESIG will act as your employment/placement agency if you should wish a career in this futuristic industry!
You will have a chance in the 5-minute pitch to share screen pictures, charts, diagrams, illustrations and present with power point, only if you download www.Zoom.us to familiarize yourself how to use it smoothly with your headset and microphone and practice to do screen share and PowerPoint presentation first, well before the day itself.
FESIG as your Employment Agent
As TVoP/FESIG is committed to support you as much as possible in your pursuit of seeking a salaried job or paid participation in this wonderful global opportunity, guidelines with instructions on how to submit your Bio/CV, with cover letter and your device with testimonials will be conducted in a presentation skills workshop. It is compulsory to sign up for this workshop to qualify for applications. It is very important to know the criteria for a successful submission!
FESIG as your Intermediary and Placement Agent
FESIG members who are interested in presenting their business project ideas (i.e. become a manufacturer or set up a Training Chapter in a new region or country, must attend a Business/Project Plan workshop by TVoP to qualify for submission via FESIG to the main Funding Body. Then submission of the plans need to be under-written by professionals for acceptance and funding if impressive enough.
Please DO NOT email your CV, plans or proposals to FESIG's team prior to all those protocols above. Project proposals and business plans are NOT going to be read nor processed! ONLY if you follow the protocols stated above, completed your CV-Video Pitch, then only we will inform you who and where you can email them to for processing.
IMPORTANT!! Please click here to check if you qualify first before you hit the ORDER NOW button! Email Crystal to register only after you have clicked on the same 'Order Now' button on the top right to secure your pitch. To avoid being left out of classes and pitch room, it is a MUST to email Crystal with proof of payment! Just know that once you have paid through the ORDER NOW button here on this page then only your name gets to be included in the list but you must also email Crystal for registration. To minimize valuable time taken up unnecessarily, you will not get a reply if you can already get answers from reading this page thoroughly.
---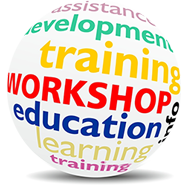 All-Inclusive Business Plan Workshop
Sign up for our all-inclusive Business Plan workshop that is suitable to all levels on a wider reach, as it also covers commonwealth nations with universal British and European legal standards.
Crystal's All-Inclusive Business Plan Workshop will meet the criteria needed for you to present your Elevator Pitch to be submitted to the Funding Committee or any relevant organisation or other funding source.
Precursor: Please make sure you sign up for TVoP/FESIG sanctioned workshops THAT ARE AVAILABLE ON THIS PAGE ONLY to qualify for the 'Present My Project' pitch.
Just know that once you have paid through the ORDER NOW button here on this page then only your name gets to be included in the list for registration and to qualify as a prerequisite for the Pitch.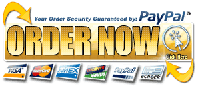 FESIG is pleased to announce that Crystal G is able to offer her All-Inclusive Business Plan workshop to the people who wish to pursue their projects with TVoP/FESIG or any other related initiatives. Please email HERE to register
---
Aim: To give participants the skills and confidence to present a business pitch more effectively. It is also useful whether the context is selling, training or general public speaking.
Message: the impression you want to leave panel judges with, in 5 mins!
Self: tactics to manage nerves, exuding confidence and passion.
Delivery: getting the first 60 seconds perfected with focus & precision.
Audience: how to engage them and deal with awkward questions
Material: what you produce to support your presentation
Domestics: making sure anything else that could go wrong, doesn't!
As an experienced panel judge in an elevator Pitch Room, Crystal realised that it is a shame that some of the most authentic creative ideas are not presented well enough to be of note, worthy of its unique IP! She felt that it is necessary to assist you in this area where she happens to be a Branding specialist and Image Consultant to entrepreneurs and CEOs. Since there is also a demand for this workshop, Crystal opens it up now only for a short period of time in her busy schedule - once there's a quorum, we can start a class.
To Order Now, click here! Email Crystal to register only after you have paid £150 to secure your seat.
---

What participants say about the 1st TVoP Pitch Presentation Skills Workshop on 29th April '15.
"The workshop given by Crystal today pleasantly exceeded my highest expectations. The material presented was done so with a delightful combination of professionalism and heart." Sr, USA
"Dear Crystal, Thank you for your presentation today. It was informative and I Loved your energy. Bless You."Thank you so much for all you and the Team are doing for us all. Much Love Always," Dr NH, NZ
"Thank you, Crystal for a great workshop and for the notes...Many Blessings to you for your devoted hard work !!!!!" FW, US
What participants say about the TVoP All-Inclusive Business Plan Workshop on 11th July '15
"It is a professional business class taught by Crystal. She provides you with great materials. There is a complete outline, model business plan and there is plenty of time to interact and ask questions as well. Crystal, As intelligent and experienced a person as you are, I also find you to be a very humble and kind, giving person. You came across to me as your bio describes you on the website, a very impressive and extensive resume." JE, USA
"I found it very informative and boost my confident level!" GN, US
"Yes I thought it was very informative and I got a lot out of it. It gives a in depth analysis on how to approach your business plan and vision." MC, IR
What participants say about the 2nd TVoP All-Inclusive Business Plan Workshop on 28th April '15.
"Dear Crystal, Wow...what a wonderful, inspirational & loving experience it was. I thank you for putting this workshop together so we can put our visions into motion for beautiful manifestation. The workshop was amazingly & divinely well organized and very informative. The most impressive aspect was your truly LOVING way of being and inspirational humanitarian project ideas shared by the other participants. Thank you Crystal...you are truly God sent! The vibration of the workshop "room" was very high and it was an amazing gift for me." Love, Yr, CA,US
"Hello Crystal, It was great to meet you and work with you. I enjoy your relaxed pleasantness, and your visionary viewpoints. The training helped me organize what I need to put myself in place for the funding of my project." BW, US
What participants say about the 1st TVoP All-Inclusive Business Plan Workshop on 18th April '15.
"Dear Crystal, Thank you so much for such an awesome seminar. It was packed with so much information and the additional handouts you did are extremely useful in helping us turn the dreams of our life into the life of our dreams. I particularly loved the unplanned meditation and your spontaneous sharing of the different initiatives you have undertaken in your life to help humanity. Your stories were very inspiring and I could have floated away and listened to you for hours." Much love and appreciation, - Lisa, FL, US
"Hi Crystal, Five Stars! Susan and I were participants in your business planning seminar/workshop that took place this past Saturday. We were delighted with your leadership and teaching style. And we breathed in many good thoughts and ideas. We both came off the experience feeling filled to the gills and very motivated to move forward with our "elevator pitch" and then on to our business plan! Thanks, and thanks again for being you!" Regards & blessings, C & S.S., US
"Dear Crystal, Thanks for the awesome webinar today on developing a project plan." Cheers, L. R., CN
"The TVoP seminar/workshop that I attended today and facilitated by Crystal was an excellent preparation for me and our organizations for the next progressive level which we hope is the funding of our projects. The seminar gave me the confidence going into the "Present my Project" that our presentation is the best we could have prepared." Blessings to you, R. B., CA, US
"Dear Crystal, It was wonderful attending your business presentation webinar yesterday. It inspired me to ask you about possibly doing mediation work through True Vision of Peace." A. K., CA, US
"Dear Crystal - I have been enjoying this seminar today. I am profoundly grateful for this program and the depth of intent behind it." In light - B. G., CA, US
"Crystal presented the training masterfully, making the process of writing a plan seem very easy. And throughout the day, there was a sense of peace." Thank you - Ln
End of September 2015 sees TVoP making definitive changes, as the Ambassador has moved his project funding activities to his new websites with his followers and the 150 project holders who originally presented through TVoP under Crystal's tutorship and administration. As of August 21st, TVoP absolves from accountability as the treasurer Radagast had left when he diverted payments from TVoP's facilitation to their new site.
---
Crystal G, B.A.(Hons), MSc., Cert. Hypnotherapist.
Business Consultant. Evolutionary Coach. International Speaker
Crystal, a resource speaker (Mind-Mastery Coach for the CEOs) with Vistage.co.uk, (The World's Largest CEO Membership Organization) is a dynamic motivational speaker! She has some of the highest speaking evaluation ratings in the CEO membership circuit through TEC Asia.

She was a qualified teacher, an entrepreneur, and a UNICEF consultant, then became a WPP Group of companies' PR Director and a Business Innovation Consultant to spiritual & health tourism projects, serving as mentor to planning committees, while functioning as interpretive master planner in generating, building and implementing visionary ideas. She is also writing and developing her own spiritual 6-star spa resort project, a sustainable, free energy technology powered SQ centre. Experienced in idea-generation with business solutions, she has multifaceted expertise in communications, advertising, PR, media, marketing, business development, coaching, training with motivational and presentation skills.

As a self-starter entrepreneur, she has set-up at least 5 companies with others whilst operating her own video/film production firm and a training facility in the past. As a consciousness activist, she has founded and started a number of humanitarian and charitable initiatives, amongst them are a big Alumni of Graduate Associations (through which she initiated fund-raising campaigns for charities), a United Religions Initiative cooperation circle of a Multi-faith group (uniting the people of different faiths and beliefs), and online spiritual groups to envision and co-create a new paradise on earth.
By either utilizing this website in any capacity or by becoming a participant, you are agreeing to be governed by the provisions of our Terms & Conditions and Etiquette as well as Disclaimer and Privacy Policy. Thank you.
---
Date will be determined by a quorum*
*Means that you will have to write admin@truevisionofpeace.com to request for the workshop/seminar, and once a quorum is reached, you will be given a date at least a few days in advance so you may make payment to join the class.


Please note that the program schedule time is in CEST (Central European Summer Time), GMT and EST (Eastern Daylight Time, US). Do your own time conversion and be on time!
ONLINE
Present My Project Elevator Pitch
Date will be determined by a quorum*
2 pm CEST (Central European Summer Time) or 8 am EST (Eastern Daylight Time, US)
£100.00 **
Limit 25
8.00 – Briefing, Meet and Greet by Jelilat in Zoom Waiting Room.
8:05 - Start : Jelilat will send Pitch Presenters to the Zoom Pitch Room to present according to their turns following the signing up listing.
8:05 - 5-min Pitch Project Presentation Proceedings
Note: If we have less people registered for the day, we'll finish when we finish with about 10 mins. (15 mins. max.) in all for each presenter, including the time for comments and questions from the panel of assessors.
**Proceeds go to cover only a small fraction of FESIG's cost in underwriting and processing fees. Please email to get an appointment.
ONLINE
Pitch Presentation Skills
Date will be determined by a quorum*
8 am CEST or 1 pm EST
£150.00**
(6-hr full day class)

Seats Limit 25
8:00 – Greet & Meet. Introductions.
8:20 – What Price the Pitch?
Portraying yourself and your message
Message
Self
Delivery
Audience
Material
Domestics
11:00– 15 mins Break
11:15– Techniques: Methods of Delivery. Sample of Executive Summary that can be presented in 5 mins.
12:30– Mock presentations. Q&A
2:00– End
**Cost includes workshop guidance notes.
Please email to enlist.
ONLINE
The All-Inclusive Business Plan Workshop
Date will be determined by a quorum*
9 am GMT or 3 pm EST
£180.00 **
(6-hr full day class)

Class Limit 25
9:00 – Meet & Greet. Introducing the day's Program
9:15 - The Motivated Visionary
Setting the mindset
Getting the Vision
Translating it into a Mission
Mental pacing the milestones
10:30 - 10 mins. break
10.40 - The Vehicles for the Journey
Defining your Project or Business model
Company/Charities Org Structures
12:00 - 1 hr Break
1:00 - The effective Business Plan layout
Taking the steps in writing the plan
Identifying your proposition, market, competition
Market research, branding, USP, marketing
Financial forecasts, SWOT analysis, ROI
Bringing it all together
2.30 - 10 mins. break
2.40 - Q&A session with the facilitator
3:00 - End
**Cost includes workshop, an easy-to-follow business plan template and guidance notes. Please email to enlist.
Both Physical & ONLINE Attendance
FESIG Workshop Every Monday
2.30 pm - 4.30 pm EDT
7.30 pm - 9.30 pm BST
£30.00 monthly subscription

The idea of getting together in a group to learn, create and make our own free energy & healing devices is not only a great idea, it is essential! FESIG, serving as a convergent centre of free energy enthusiasts conducts a training courses online via zoom.us. There would be visiting teachers at certain locations that will be streamed live whilst the rest of the participants from other locations or abroad can join in as well via a live webcast via Zoom for the 2-hr workshop, meeting, seminar or sometimes, just a casual gathering to share knowledge and skills.
With only a small donation of just £30 a month, you get to join this exclusive group and network with others, be it individuals or groups in the world to co-create a futuristic life of freedom and joy!
A subscription model is necessary to ensure sustainability and commitment for all members. The Workshop would be held once a week on Monday from 7.30 PM to 9.30 PM GMT. We will feature visits from established free energy scientists/researchers/innovators and supporters alike now and again. Please email to enlist.
ONLINE
Present My Product
Date will be determined by a quorum*
9 am - 11 am EST
3 pm - 5 pm CEST
£80.00**

FESIG offers a service for you to present evidence of your personal work and testimony, if you can't do it yourself.
"Here's My Success with FESIG Tech"!
With just a token of £80 production and processing fee, to help you produce and submit for you to the Funding Committee, your successfully made FESIG device and how you benefited so that you'll get a recognition to 'qualify' in the initiation exercise to be a qualified FESIG prime member in order to go further (towards facilitation of being absorbed into employment or entrepreneurial stewardship placements.
**Please understand that this is an extended service if you need it - only a fraction of what is needed outside to pay a technical team (video producer, technician and webmaster), at a subsidized cost by FESIG. Includes a 3min. (max) YouTube clip link.
Please email to get an appointment.
ONLINE
Group Hypnotherapy for Empowerment and Success supported by Guided Meditation
Date will be determined by a quorum*
9 am - 10.30am EST
2 pm - 3.30 pm CEST
£30.00
We begin the session with a 30 min guided meditation, clearing, purifying and connecting within, expanding our auric fields to the Universe and to Source.
Hypnotherapy session follows, taking you very quickly to a deeper relaxed state which is wonderfully restful and invigorating and is akin to a peaceful meditative or 'alpha mind' state - to accessing both your subconscious and superconscious mind. Affirmations, suggestions and visualisations are used to alter your subconscious programs to enable you to live a more capable and successful life. The power of affirmations or suggestions in this mind state are said to be 25 times as effective as those at your normal level of consciousness.
Crystal is an NGH certified Hypnotherapist, practiced since 1994.

Please email to enlist.